Free Expert Advice to Start or Grow Your Small Business
SCORE volunteers are experienced entrepreneurs, corporate managers, and executives across a diverse set of industries and specialties who volunteer their experience and knowledge to help small business professionals start, develop, and grow businesses.
How can we help you succeed?
Connect with SCORE Westchester
We're currently virtual!
Our physical office locations are currently closed due to the Coronavirus pandemic. Our staff and volunteers are still working remotely.
Mentoring is by appointment only. Due to the COVID-19 pandemic and our efforts to stop the spread of the virus, mentoring sessions will be conducted remotely via phone, video, or email. For inquiries, give us a call at (914)267-6570.
What's happening in November?
Small Business Saturday
Last year SCORE helped clients start 25,084 new small business around the country! Which local small business will you support? Shop small business and make a big impact!
View Success Stories
Giving Tuesday
#GivingTuesday is a global movement unleashing the power of radical generosity to transform communities around the world. Help our small business community thrive by contributing to SCORE.
Donate Today
FREE MENTORING:
Get confidential advice on a wide range of small business topics including:
Developing a
Business Plan
Costing & Pricing
Your Product
Assessment of Your
Business Concept
Crafting a Winning
Marketing Approach
Determine Your Legal
Structure
Conducting Market
Research
Preparing Funding
Documentation
Networking for Valuable
Business Connections
All the resources and support you need to succeed
Education is the key to success, that's why SCORE Westchester offers business owners a wealth of resources, including webinars and one-on-one mentoring, to continue learning as they build their businesses.
Find Your Mentor Today

Whether you're just starting out, in business, or ready to sell or retire, you can get FREE, confidential business advice from expert advisors committed to helping you succeed. Mentors are available to participate in remote mentoring sessions via phone, email, and video.
Attend a Workshop

Register today for our no-or low-cost business training. We provide education on a variety of business topics, including marketing, finance, and accounting, management, and others. Live webinars, on-demand interactive courses, and recorded webinars are also available online.
Browse the Library

If you're looking for free, local business templates, guides, blogs, or other helpful tools, SCORE is your destination. Browse our resource library to get the latest in small business strategies and trends. Use the information you find in the library to grow your business knowledge.
Give back to small businesses
Small business owners in our community need your help now more than ever. SCORE is proud to have the nation's largest network of volunteer, expert business mentors. They help thousands of entrepreneurs start and grow their small businesses every year. Our volunteers give back to their communities and pass on their knowledge to the next generation of entrepreneurs. Do you want to help someone achieve their dream?
Testimonials
"The genuine time, dedication, and commitment SCORE Westchester invests in fledgling Small Business Owners is something to be greatly commended. The collaborative efforts of this FREE guidance from individuals like Anne and Jim truly provide value to aspiring entrepreneurs looking to make their small business dreams come to fruition.

I have shared this resource with several fellow sole proprietors that look for information regardless of their time in their business, as I firmly believe that no matter where they are in their journey, fledgling or seasoned, SCORE Westchester will assist in making their business better and adaptable to the ever-changing environment."

Sabrina Santiago
"I was fortunate to have 2 mentors who helped me conceive an exit plan for my business. Over 5 or 6 meetings these two knowledgeable, friendly, concerned people helped me review and evaluate my situation and were always available to 'touch base' with me over the course of approximately 6 months. I am grateful for their willingness to share their immense professional knowledge and experience and would not hesitate to recommend and use the SCORE program for guidance in the future."

Mel Siegal
"Without my mentor at SCORE, I would not have been able to start my small business as quickly or efficiently. My mentor was truly a treasure trove of information and suggestions and I even received some referrals from him, which was an amazing bonus. Ten years later, we still keep in touch."

Leslie Abelson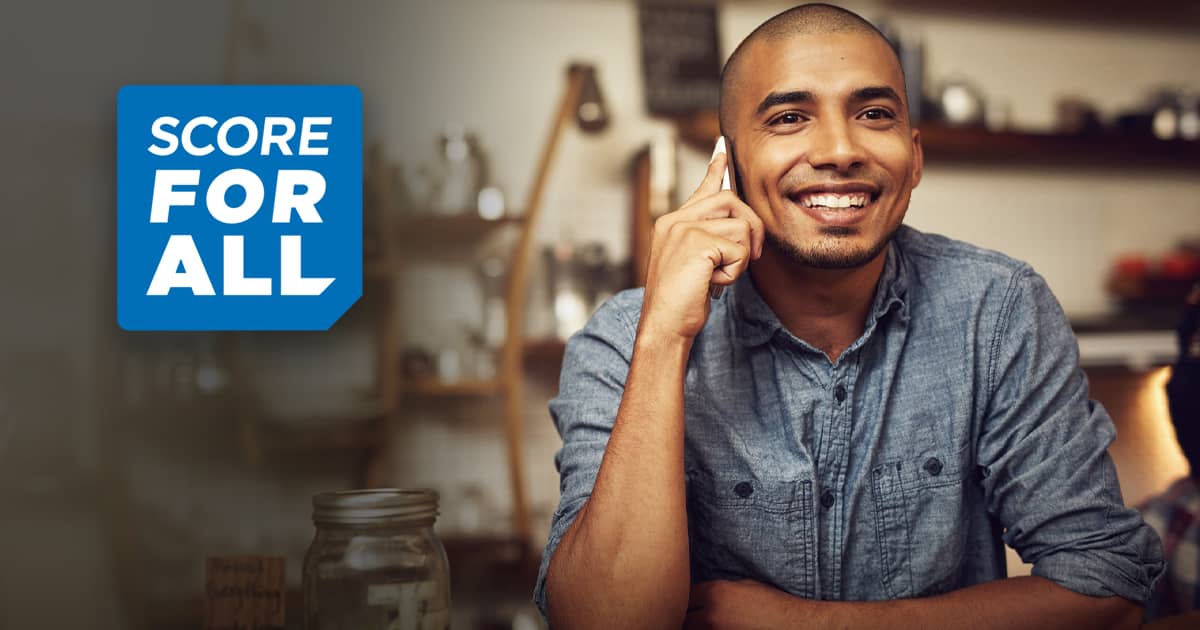 SCORE Empowers All Entrepreneurs
We believe that anyone can start and manage a successful small business. We also know that the road is harder for some than for others. Diverse backgrounds, different voices and unique needs may call for specialized resources and mentoring approaches.
SCORE is listening, recognizes these diverse needs, and provides personalized support in a wholly-inclusive platform called SCORE for All.